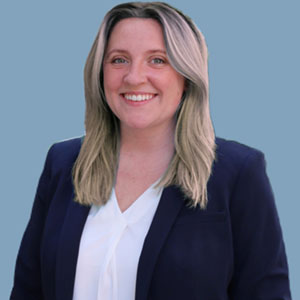 Nicole Osgood is an associate with Wallen Kelley. Her practice focuses on first and third party insurance litigation.
Originally a Washington D.C. native, Nicole relocated to Miami to attend law school at the University of Miami. She graduated from Miami Law with a concentration in the Business of Innovation, Law, and Technology. While in school, she gained practical legal experience in many areas such as business torts and litigation, intellectual property, and personal injury. Nicole fostered her passion for oral argument while representing the Charles C. Papy Moot Court Board in two moot court competitions, placing third in the Saul Lefkowitz Trademark Law Competition. Nicole served as an executive board member with both the Moot Court Board and the Entertainment and Sports Law Society in her third year.
Prior to law school, Nicole attended Elon University where she majored in Cinema and Television Arts and minored in Political Science. She spent time before law school working as an executive production assistant for true crime shows, where she organized and negotiated contracts for cast and crew.